The Lincoln Way™ App
Lincoln Way™and Lincoln Connect™ allow you to operate your Lincoln, access important vehicle details such as maintenance schedule, and contact a personal Concierge, all from your mobile device.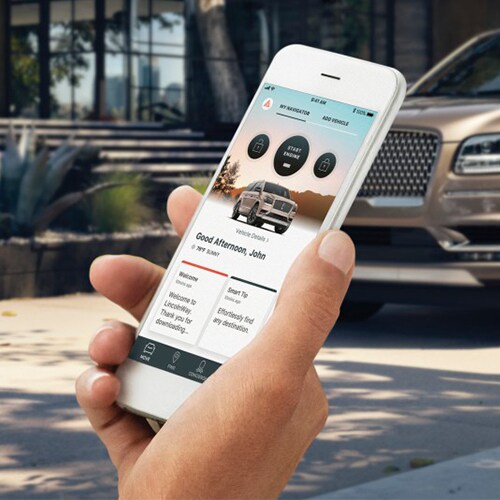 REMOTE ACCESS
CONNECT AND CONTROL
Lincoln Connect™ allows Lincoln owners to stay connected to their vehicles in a way they've never been able to before.
Lock and unlock your vehicle's doors
Remotely start your vehicle
Set up a remote start calendar
Check the current status of your vehicle's vitals and get Vehicle Health Alerts
Locate your vehicle
Turn your vehicle into a Wi-Fi hotspot
ROADSIDE ASSISTANCE
AT YOUR SERVICE
Should you find yourself in need of assistance, Lincoln services such as fuel delivery, lock-out assistance, flat-tire change and more are all just a phone call away.

---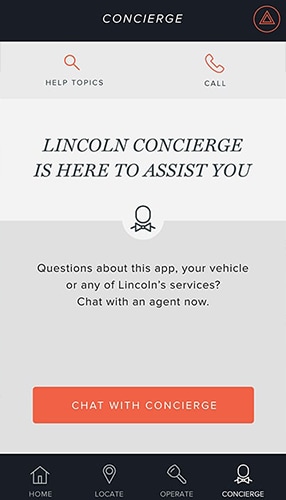 GET IMMEDIATE PERSONAL ASSISTANCE WITH CONCIERGE
Need a helping hand? Connect with our Concierge team. Real people, with real answers, on demand. Chat through the app or speak with a live agent for questions about your Lincoln vehicle, help with your account or Roadside Assistance.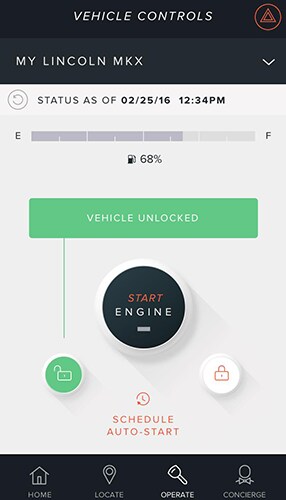 FIND ALL THE DETAILS ABOUT MY VEHICLE
Within My Vehicle, you may check your fuel level, select a preferred dealer, view maintenance schedule, service history, and other vehicle details and support - even activate your Wi-Fi hotspot.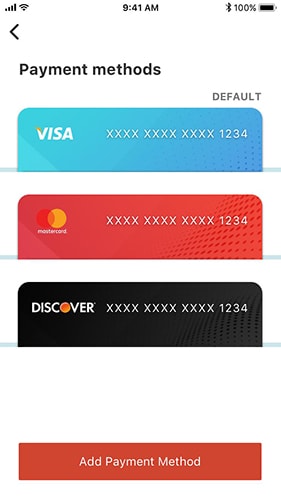 WALLET ENABLES YOU TO TAP AND PAY EFFORTLESSLY
Providing a single place to instantly pay for, track and manage your purchases across all of the Lincoln services when you securely add a credit or debit card.
---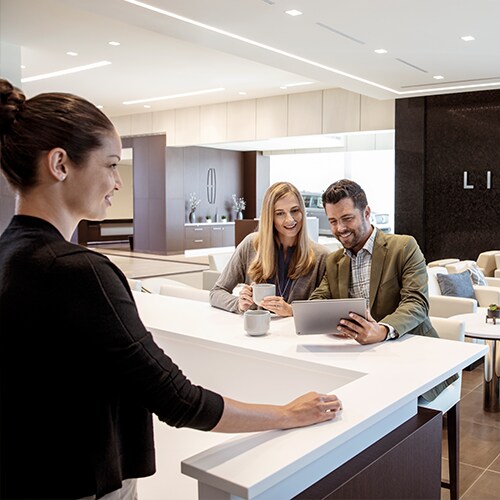 LINCOLN AUTOMOTIVE
FINANCIAL SERVICES
Manage your account conveniently from the app whenever your schedule allows. You can access your account information, make payments, adjust preferences and more.
LINCOLN PICKUP & DELIVERY
SERVICE FROM DEALERSHIP TO DOORSTEP
If your Lincoln needs service, simply schedule a pickup. We'll bring you another Lincoln to drive while we care for yours. When your vehicle is finished, we'll deliver it, washed and ready to drive.

---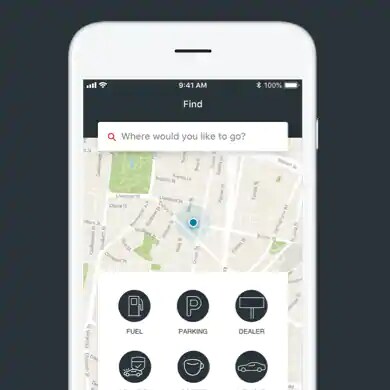 RIGHT THIS WAY
Our interactive map will show you the way to parking, fuel, coffee shops, restaurants and much more. You can even find the nearest Lincoln dealership.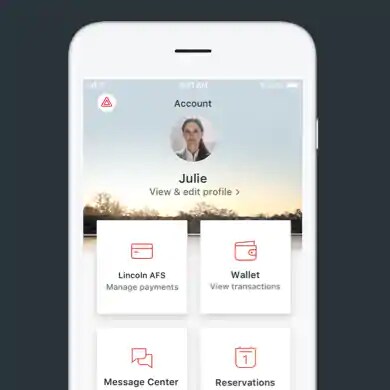 WE'LL BE IN TOUCH
In your Account, we'll keep you up to date with timely and relevant messages and alerts. There you'll also find everything you need to effortlessly manage your Lincoln, including Wallet and Reservations information.
Hours
Monday

8:00 am - 6:00 pm

Tuesday

8:00 am - 6:00 pm

Wednesday

8:00 am - 6:00 pm

Thursday

8:00 am - 6:00 pm

Friday

8:00 am - 6:00 pm

Saturday

8:00 am - 5:00 pm

Sunday

Closed